Where LGBTQ+ Pride is 24/7/365
Pride Lanes Bowling Center is the newest bowling simulator in Second Life, opening in April 2023. Operating in the skies above Taranatha, it's built upon Version 5 of the Bergson Bowing System, the leader in professional bowling game innovation and technology in Second Life since 2010.
Visit Pride Lanes in Second Life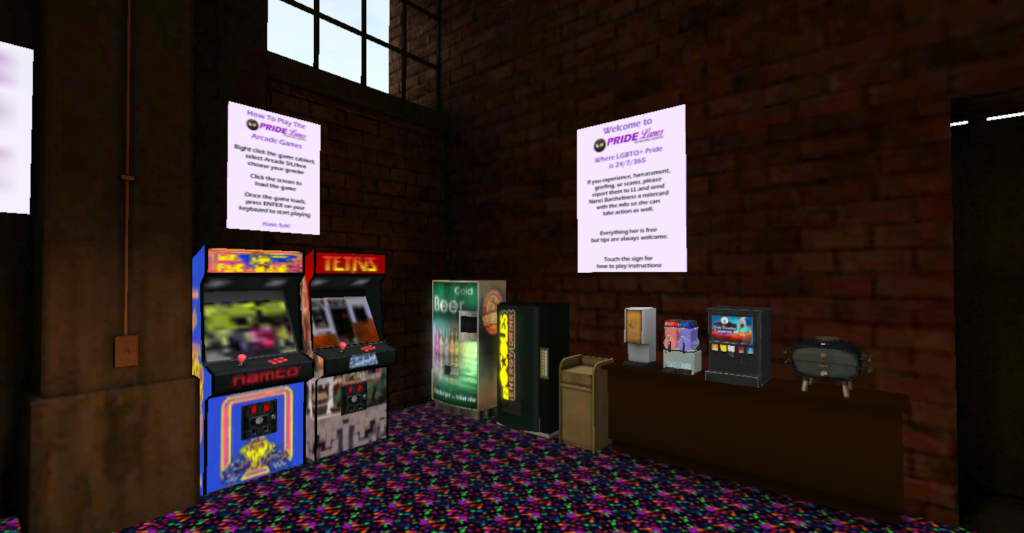 More than just bowling
Featuring four lanes for simultaneous use, Pride Lanes has everything you need at a bowling center except a pro shop. There's a snack area with pizza and beverages ranging from soda and coffee to beer. There's also an arcade area with two video games that will change periodically, and everything's free! The bowling, the snacks, even the arcade machines.
Hate isn't welcome
The only things not welcome at Pride Lanes are harassment,
griefing, or scams. If you experience any of that, please report it to Second Life and send Nanci a notecard so she can deal with it. You can tell Ver Ballard behind the desk, but she's a bot and she's not fully set up yet.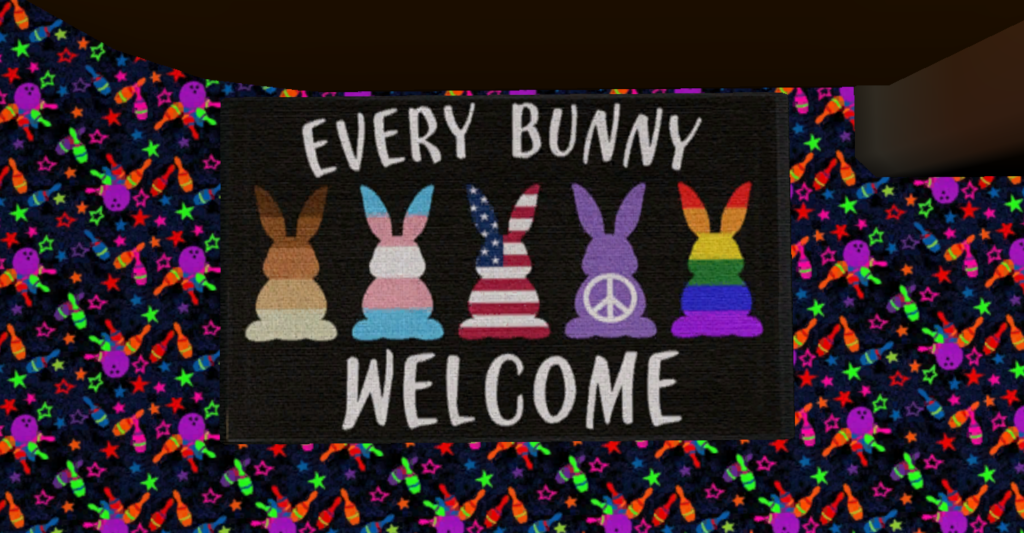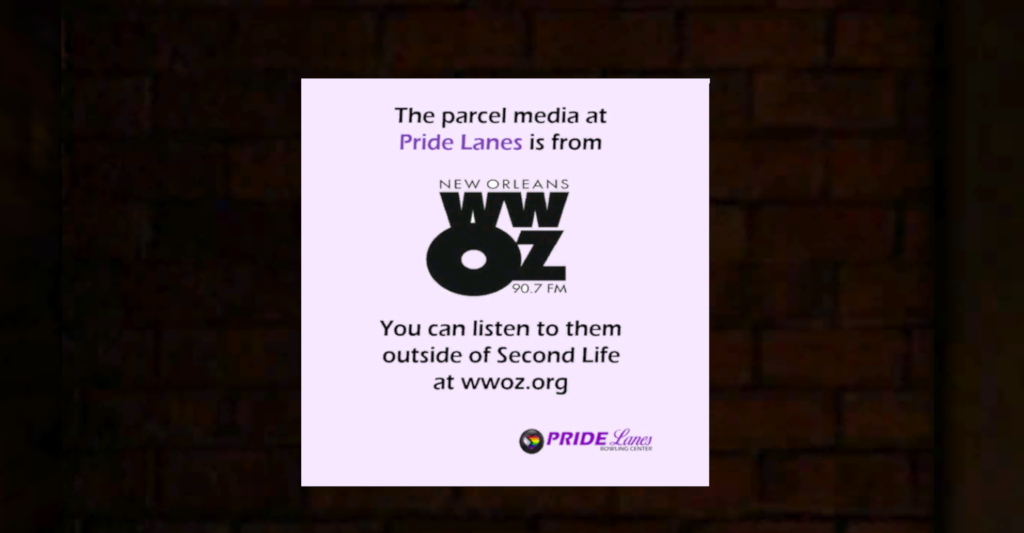 Enjoy the Great Parcel Music, Too
As a born-and-breaded daughter of New Orleans, LA, Nanci loves a lot of music, and a lot of it is played on community-supported WWOZ in New Orleans, the Guardians of the Groove. She's set it up as her parcel radio, and you'll find just about every kind of music on the air. They also do live streams from festivals around town, including the French Quarter Fest, the Sachno (Louis Armstrong) SummerFest, the New Orleans Jazz & Heritage Festival, and a lot more. (WWOZ is owned by the company that owns the Jazz Fest.) You can click the WWOZ sign behind the front desk to browse the station's website.
Visit the WWOZ Website
Come on Around and See us Sometime
Pride Lanes is open 24/7/365 except when the region gets reset for one reason or another, so come by and check us now. Whether you bowl regularly in real life or have never stepped foot on a bowling lane, you might find Pride Lanes is a great place to come by with friends and have a good time.
Visit Pride Lanes in Second Life